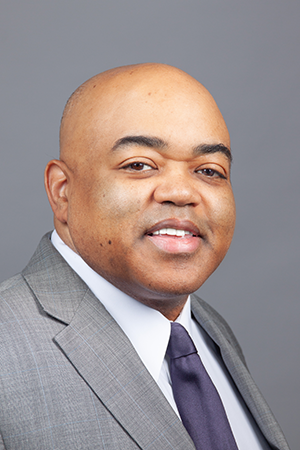 Dennis K. Moore (CISSP, CCSP) Managing Partner/Senior Cyber Security Consultant,
has degrees from the United States Air Force Academy [BS in Human Factors Engineering] (20,000th graduate) and the University of Maryland University College (UMUC) [MS in Telecommunications Management]. He has over 30 years experience providing information technology and services on the Internet. Dennis was one of the principal engineers who discovered the second breach at OPM. In the past, he has taught undergraduate courses at the University of Maryland University College on the use of the Internet, data networks, and data communications. (dkmoore@coefficient.us)
Biff W. Clark, Managing Partner/ Cyber Security Consultant,
has degrees from Midland University [BA in Business Management] and the Utica College [MS in Cyber Security, Cyber Operations]. He has 25 years sales and sales leadership experience with 15 years in selling and consulting with companies for information technology and cyber security solutions. Biff serves as Board Chair for The Hidden Genius Project, a non-profit Technology incubator for training and mentoring black male youth in technology, leadership, and entrepreneurship. He is an Advisor for Mindblown Labs, a financial wellness innovation lab and gamification studio focused on financial education, and a Venture Partner with Telescopic Ventures, a fund focused on frontier and emerging tech. Biff is a current member of the International Association of Police Chiefs and the Information Security Systems Association. (bwclark@coefficient.us)
BACKGROUND
Coefficient Technologies, formed in 2004, is a reliable, dedicated Information Technology (IT) solutions, services, and cyber security consulting firm. Coefficient provides IT security services and solutions to commercial, non-profit, and government organizations. Coefficient assists its customers to protect their people, resources, and assets from outside and inside threats.
The Coefficient Team is comprised of a solid collection of talent with experience in cyber security, productivity solutions, backup and business continuity, as well as experts competent in today's threats & vulnerabilities.
 
Our core values are not just words.  Our values define who we are as a company.   These values are extremely important as a cyber security service company.   We earn the trust and respect of our customers on a daily basis by:



Being Honest
Committed to Excellence
Fair
Innovative – There are better ways
Acting with best interest of the customer
COMMODITY CODES
| | |
| --- | --- |
| NAICS 611420 | Computer Training |
| NAICS 518210 | Data Processing, Hosting, and Related Services ( |
| NAICS 519130 | Internet Publishing and Broadcasting and Web Search Portals |
| NAICS 541511 | Computer programming services, custom |
| NAICS 541512 | Computer Systems Design Services |
| NAICS 541513 | Computer Facilities Management Services |
| NAICS 541519 | Other Computer Related Services |
|   |   |
| SIC 7374 | Computer Processing and Data Preparation and Processing Services |
| SIC 7379 | Computer Related Services, NEC |
| SIC 7379 | Computer Systems Consultants |